Roll over image to zoom in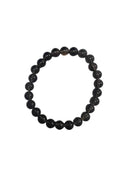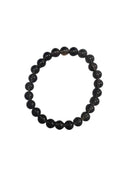 Description
Smoky Quartz 8mm Round Bracelets.  These are elastic crystal gemstone stretch bracelets offer wholesale in bulk.
Delve into the grounding elegance of wholesale Smoky Quartz bracelets, where the earthy energy of this captivating gemstone is beautifully showcased. Our exclusive collection features handcrafted bracelets, each adorned with genuine Smoky Quartz gemstones. Perfect for jewelry retailers, gift shops, and those seeking emotional balance and protection, these bracelets offer a captivating way to connect with the stabilizing energy of Smoky Quartz.
Quality is extremely important to us, thus our wholesale Smoky Quartz bracelets are expertly made with real gemstones. Smoky Quartz is prized for its smoky brown to black hue, which conjures up the sense of the earth and provides a grounding influence. It is thought to provide protective qualities, insulating the wearer from harmful influences and fostering emotional health. Connect with the calming vibrations and sense of security that each bracelet offers as you embrace the alluring beauty within.

Increase the quality of your jewelry collection with Smoky Quartz bracelets in bulk. Wearers are inspired by these alluring pieces, which enable them to discover inner strength and emotional balance. Our handcrafted selection will emanate a sense of security and safety, whether it is used for personal decoration or as heartfelt gifts. Shop right away and enjoy the calming allure of Smoky Quartz, which adds a hint of earthy energy to your jewelry choices.

Payment & Security
Your payment information is processed securely. We do not store credit card details nor have access to your credit card information.