Roll over image to zoom in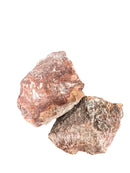 Description
Rosetta Picture Rock Rough Specimens from Mexico! These are composed of Dolomite and Quartz and make great hand specimens. The size range is 20–40-gram size tumbling size or Palm size 1/2 fist to fist size. Order a 2.2-pound lot, 11 pounds or a 33-pound lot.
Learn about the allure and significance of wholesale Tree of Life small pendants, where complex symbolism meets delicate beauty. Each exquisitely made pendant in our limited-edition line offers the classic Tree of Life motif in a small, refined package. These little pendants are ideal for spiritual seekers, jewelry retailers, and gift shops since they provide a subtle and profound way to convey the sense of oneness and interconnectedness.

Our wholesale Tree of Life small pendants are made with careful attention to detail and real materials since at our shop, quality is key. The Tree of Life emblem, which illustrates the interconnectedness of all living things and the cyclical rhythms of existence, has great cultural significance. As you connect with each pendant's potent message of harmony and growth, embrace the depth of significance contained therein.

Wholesale Tree of Life little pendants will enhance your jewelry collection. These delicate, adaptable pieces add a dash of class and symbolism to every ensemble. Whether used as meaningful gifts or for personal adornment, our exquisitely produced collection will exude significance and flair. Shop now and succumb to the seduction of wholesale pendants, giving your clients a beautiful way to wear and treasure the timeless Tree of Life symbol.

Payment & Security
Your payment information is processed securely. We do not store credit card details nor have access to your credit card information.