Roll over image to zoom in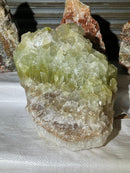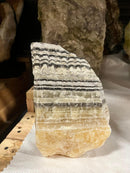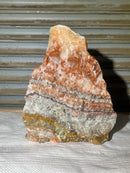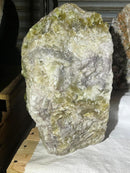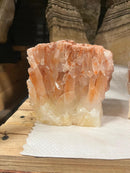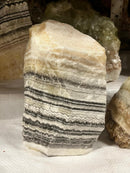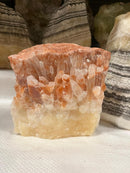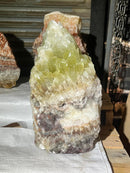 Description
Large Calcite Crystal lot! These calcites come from Mexico and are offered in bulk or wholesale. Calcite is a carbonate mineral with a Mohs hardness of 3. Calcite is a sedimentary related crystal. 
With our bulk huge calcite crystal lot, you can lose yourself in a world of natural wonder. This rare assortment of hand-selected crystals features a wide variety of alluring hues and crystal shapes, each of which exudes its own special charm and vitality. These enormous calcite crystals, which were created by nature herself, are a wonder to behold and are ideal for crystal collectors, sellers, and practitioners looking to advance their spiritual paths.
Large Calcite Crystal Energy
Our business places a high value on quality and authenticity, therefore we make sure that our wholesale huge calcite crystals come from reliable vendors. Calcite stones, renowned for their energizing and purifying qualities, are thought to infuse places with positivity, encourage mental clarity, and purge negative energy. As you use these alluring crystals into your meditation, crystal healing, or interior design, embrace their transforming force.
Investigate the enormous potential of bulk big calcite crystals to release the strength of nature's abundance. Our carefully chosen assortment is designed to meet your needs, whether you're looking to deepen your spiritual practices, increase the number of crystal offerings you have, or create gorgeous displays. Shop today to experience the huge calcite crystals' breathtaking beauty and powerful energy and learn about the endless possibilities they offer for your spiritual path.
Payment & Security
Your payment information is processed securely. We do not store credit card details nor have access to your credit card information.