Roll over image to zoom in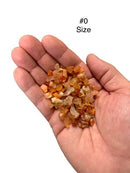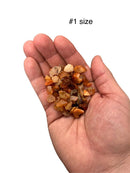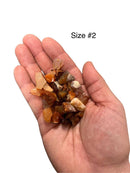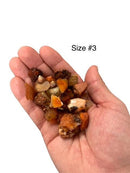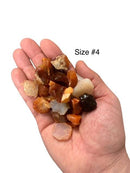 Description
This is Jelly Opal Rough Specimens from Mexico. These are beautiful opals in the raw offered wholesale in bulk.
Take advantage of the alluring beauty of opalescence with our wholesale Jelly Opal Rough Specimens, ideal for crystal dealers, gemstone collectors, and jewelry designers. The alluring gemstone known as jelly opal is prized for its iridescent hues and distinctive look due to its hypnotic dance of color and translucence. We are a dependable source of high-quality Jelly Opal Rough Specimens, which are a popular option for anybody looking to work with or display the amazing enchantment of opals. These specimens show off the raw and natural beauty of this gemstone.

Quality is our top focus at our shop; therefore, we meticulously source our wholesale Jelly Opal Rough Specimens to provide a variety of sizes, hues, and shapes. Every specimen displays the mesmerizing opalescent flashes for which Jelly Opal is famed, ranging from vivid blues and greens to alluring pinks and oranges. According to popular belief, jelly opal promotes emotional healing, intuition, and creative thinking. Connect with the ever-shifting energies and captivating attractiveness of each raw piece as you embrace this gemstone's captivating charm.

With our Jelly Opal Rough Specimens in bulk, you may enhance your crystal collection. These breathtaking jewels act as a source of creativity, enabling crystal lovers and designers to produce one-of-a-kind jewelry items, artistic displays, and healing patterns. Our hand-selected collection of rough specimens will evoke a sense of mystery and crystal enchantment whether it is sold as a standalone item, is a part of crystal sets, or is shown in specially designed jewelry pieces. Shop right away to experience the appeal of Jelly Opal Rough Specimens and to take advantage of the extraordinary beauty and opalescent shine of these rare jewels.

Payment & Security
Your payment information is processed securely. We do not store credit card details nor have access to your credit card information.