Roll over image to zoom in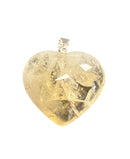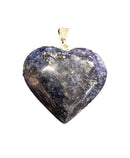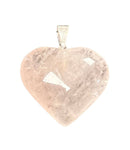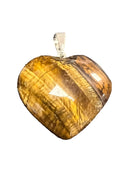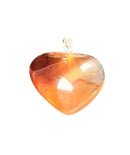 Description
Crystal Heart Bail Pendants Approx 1 Inch Diameter.  Choose from the following materials. Amethyst Green Aventurine, Blue Quartz, Dalmatian Jasper, Citrine (heated), Sodalite, Quartz, Rose Quartz, Tigers Eye and Carnelian Agate (heated).  Crystal Heart Bail Pendants Approximately 1 Inch Diameter for sale wholesale in bulk. These are silver plated pendants. The citrine is heat treated.
With the enticing attractiveness of our Wholesale Crystal Heart Bail Pendants, you may enhance your collection of jewelry. These pendants are in high demand among clients interested in both fashion and personal development since they not only display the hypnotic beauty of crystals but also have significant spiritual connotations. They may seamlessly match a variety of styles and outfits because to their adaptable design and rich meaning, making them an alluring option for jewelry lovers.

Learn about the mystic world of Wholesale Crystal Heart Bail Pendants and provide your consumers with a unique item that mixes spiritual importance with aesthetic beauty. Utilize the many energies of crystals to your advantage and give your customers a meaningful, fashionable pendant that speaks to their individual path. Shop right away to add this lovely collection to your wholesale goods and dazzle your clients with the appeal of crystal pendants in the shape of hearts.

Payment & Security
Your payment information is processed securely. We do not store credit card details nor have access to your credit card information.